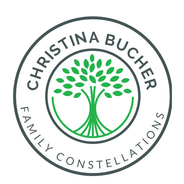 Family Constellations Therapy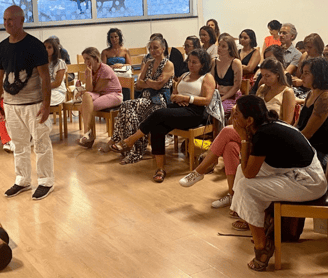 RESTORE THE ORDERS OF LOVE & FIND PEACE
Experience The Movements &
Sensations that Can Set You Free
LOVE NEEDS ORDER TO FLOW
We are influenced by those who came before us and influencing those who come after. Everything in the universe is interconnected so are we. We inherit cultures and experiences through the collective unconscious called by Rupert Sheldrake memory in nature.
This collective memory of social species organises itself in systems such as pack of wolves, behives, flock of birds, humans and their subgroups such as religions, countries, football teams, and so on. However, the most important system for human beings is the family. Family systems are responsible for how we live and how we thrive through natural laws called 'The Orders of Love". These natural laws rarely exist intact within the average family. They dictate how we live and how we thrive and tolerate no exclusions that happen through consciencious judgments of societies.
'The idea of the memory being the brain is an assumption. Everything that happens in our culture we inherit,' Rupert Sheldrake.
WHO ARE YOU FOLLOWING?
What if a man's drug addiction were really a search for connection with his father?

Are you alone and feeling lonely, but also realised there are a lot of women in your family who ended up like that before you?
What if a suicidal adolescent was unconsciously trying to follow the fate of an older brother who wasn't born because the mother had a miscarriage?
Could a woman's breast cancer be rooted in the unconscious feeling of guilt for having had an abortion?

Your anxiety and fear of what the future holds might belong to a grandmother who became an orphan at an early age.
Why do people who adopt children often end up divorcing or losing all intimacy in their marriage?
Why do marriages where a spouse who cheated then was forgiven ends?
What if a man's alcoholism is because of an unconscious loyalty to his alcoholic father?
Can a person's chronic low back pain actually represents the need to show respect to their mother or father?
What if the guilt a person feels really belongs to a family member who's been a slave owner or a Nazi soldier?
LOOK AT SOME MAJOR SIGNS A STORY NEEDS HEALING:
No matter your efforts, success doesn't come to you.

Money is a struggle; you either never make enough or you spend more than what you have.
Do you always end up with the same type of partner?
There's this feeling something is missing in your life but you just don't know what!
You feel lost, unhappy but don't know why!
HAVE AN OVERALL LOOK INTO THE FACTS THAT GET US ENTANGLED IN LIFE STRUGGLES
Exclusions & Self-exclusions, Murder, Suicide, Slavery, Family Secret, Prolonged hospitalisations, Abortion, Miscarriage, Early death of a parent, Early death of a child Stillborn, War, Abandonment, Adoption, Divorce...
Symptoms you have inherited some kind of family trauma may show through lack of success and difficulties in earning or keeping money. But also illnesses, mental distress and a string of failed relationships.
Developed by Bert Hellinger, this is the quickest and most efficient therapy at present. The resolution of an entanglement gives a sense of peace and autonomy to run your life in a conscious way.
This interview is in Portuguese only.